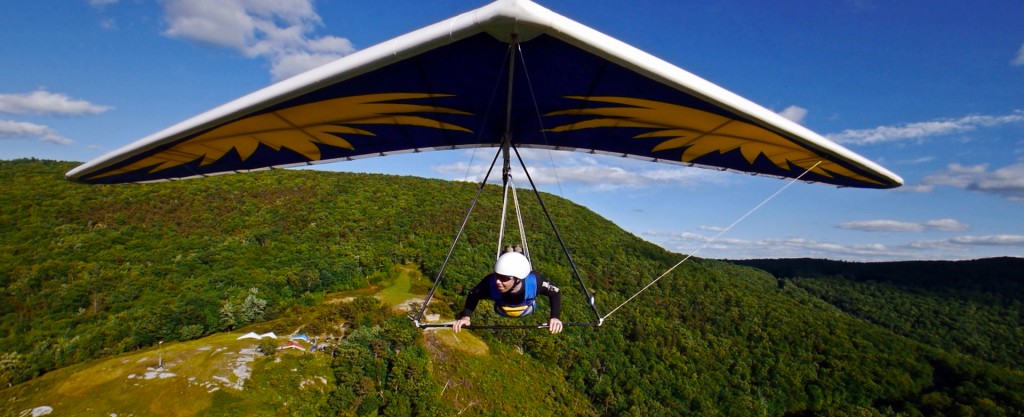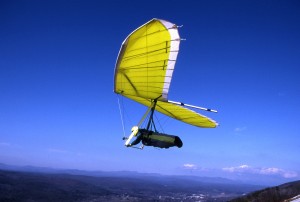 In operation since 1985, Fly High continues assisting people on their journey to becoming rated and proficient hang glider pilots.
Our experienced, expert staff of enthusiastic certified instructors will be your guides as you progress safely and incrementally into becoming a skilled, confident, and self-reliant mountain pilot.   Three of our staff have been recognized by the United States Hang Gliding and Paragliding Association as "Hang Gliding Instructor of the Year" : Paul Voight in 2007, Bryon Estes in 2010, and Ryan Voight in 2014.  Paul was also awarded the Rob Kells Memorial Award (equivalent of a lifetime achievement award) in 2009.
To schedule a lesson and learn to hang glide, call 845-800-8208.